Take the Challenge NOW!
Can your Identity Verification Platform outdo Incode's Performance?
​
Surpass Incode's Benchmarks and seize
$50,000
*To win, your current IDV provider needs to out-perform Incode's Onboarding Optimizer


In head-to-head comparisons, Incode's IDV stands out, ensuring greater confidence in your customer onboarding process.
Easy
to compare
Effortlessly and securely evaluate multiple IDV providers in just minutes using our user-friendly, no-code tool.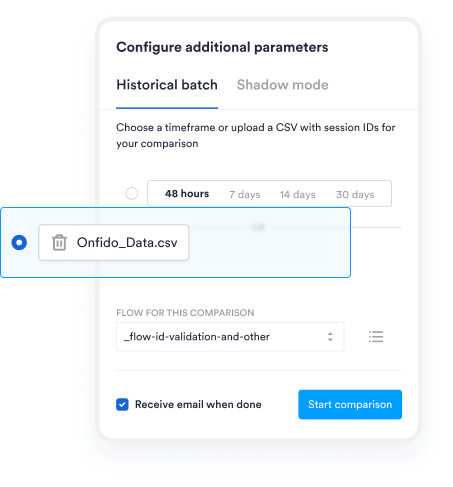 The numbers
don't lie
Get a detailed breakdown of results with complete visibility into Incode and your current vendor's performance.
Tailored to
your needs
Optimize your IDV solution for the metrics most important to your business.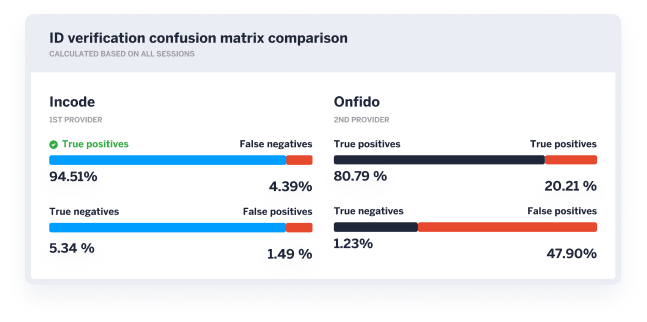 All-in-One Orchestration Platform
Minimize complexity and cover all your business's needs today and in the future with the world's leading Integrated Identity Platform
Are you ready to take your onboarding process to the next level?
Participate in our challenge and discover what Incode's Onboarding Optimizer can do for you.
We believe in our product, and we want you to believe in it too.