INCODE IS REVOLUTIONIZING IDENTITY VERIFICATION WORLDWIDE, BY
ELIMINATING OBSOLETE

IDENTITY SYSTEMS
PROBLEM: PAPER IDs
Paper IDs, a millennia-old identity system, are easily lost, stolen, damaged, or forged.
SOLUTION: DIGITAL IDs
Incode's Digital IDs are easily accessible and user friendly, minimizing fraud and security risks.
Our proprietary tech stack allows for fully customizable, seamless digital identity authentication and verification, removing inefficiencies and driving revenue.
PROBLEM: HUMAN VERIFICATION
Human verification is an unscable solution. People can be biased, and make mistakes—we're only human after all.
SOLUTION: AUTOMATION
Incode's AI & Machine Learning increases performance and accuracy. Onboard with lightning fast speed, scale securely, and minimize fraud.
PROBLEM: FRAGMENTED IDENTITY SIGNALS
The industry's reliance on piece-mealed identity verification services is inefficient and inaccurate—creating an unnecessary increased fraud risk.
SOLUTION: OMNI PLATFORM
Our orchestrated one-stop shop, Incode Omni, connects identity signals for a more accurate, efficient, and secure way to authenticate and verify identity.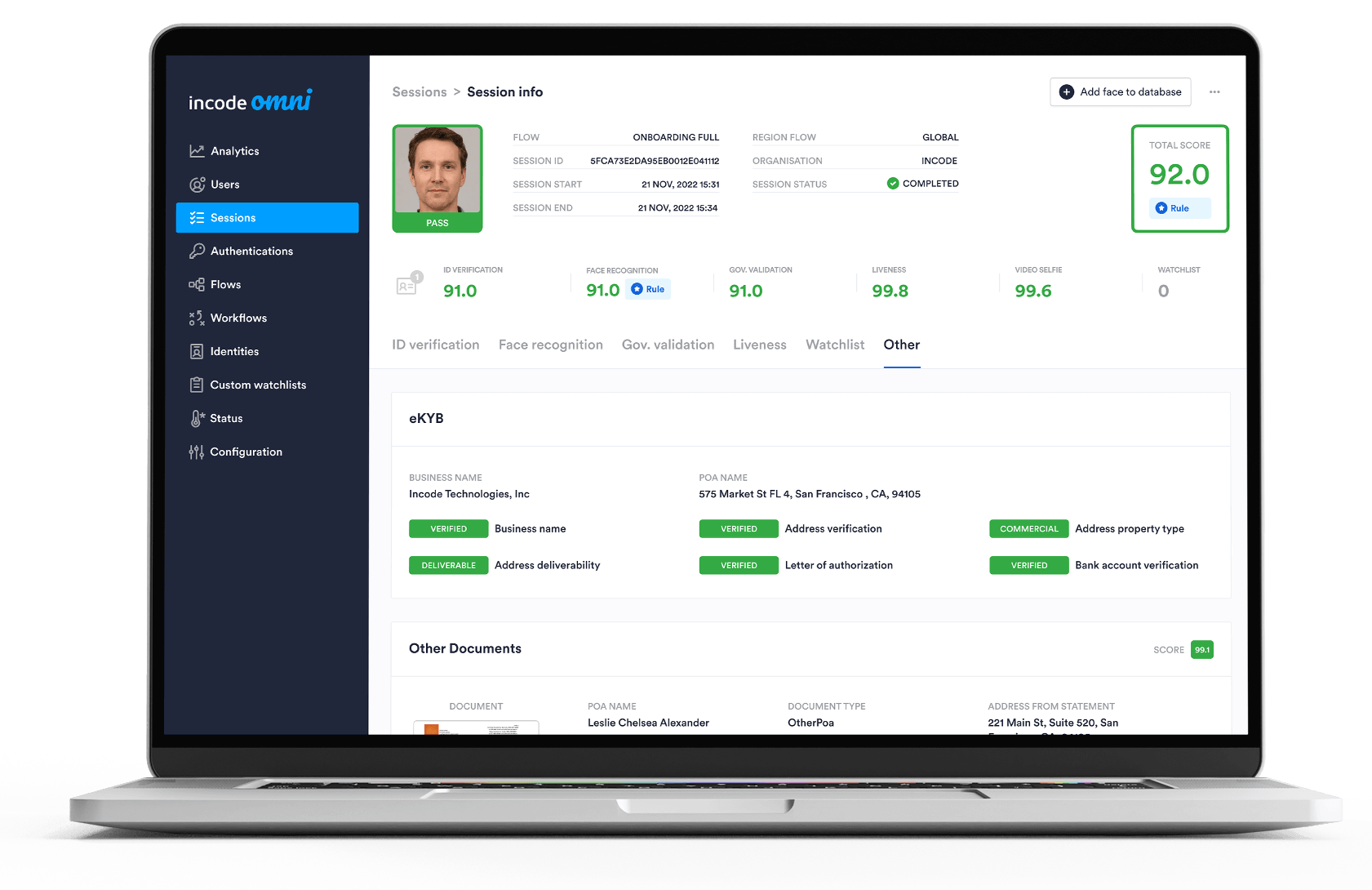 PROBLEM: DISCONNECTED SILOS OF INFORMATION
Federal bureaus centralize information so that data is easily accessible and protected. On the other hand, the Identity industry silos information is creating inefficiencies and increased opportunities for fraud.
SOLUTION: EDGE NETWORK
By connecting siloed information with an edge network of public and private data, we are able to quickly and securely authenticate and verify identity, ultimately eliminating identity theft.
PROBLEM: REPETITIVE ONBOARDING
Onboarding today is a daily, recurring chore. We've all entered our credentials and created passwords one too many times.
SOLUTION: REUSABLE IDENTITY
Incode's automated and efficient NIST certified solutions enable your customers to onboard only once. We're working towards a future without the cumbersome need to constantly prove your identity.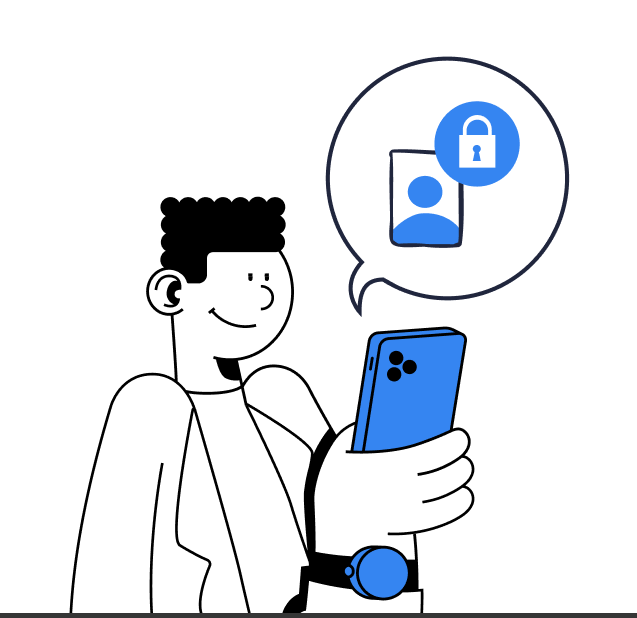 PROBLEM: LACK OF PRIVACY
Our existing identification tools share all of our information—much more than what's necessary for KYC verification.
SOLUTION: ATTESTATION
With enterprise security capabilities and verification on the edge, people will be able to control how much information they share.
No need to share your home address, when all they need to know is when you were born
CHOSEN BY
INDUSTRY LEADERS
Miguel Lavalle
CITI Mx
"Incode is a key strategic partner in helping us address our identity needs at scale. Incode offers the right combination of world-class technology, security, and seamless experience for our clients"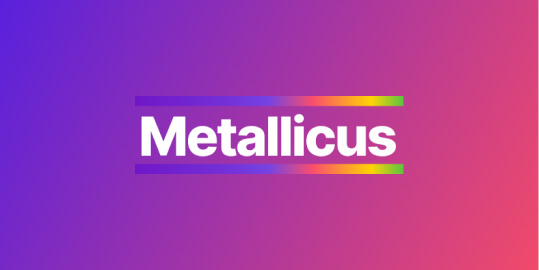 Özgür Baykara
Metallicus
"When it comes to identity verification and the protection of user information, few names are more trusted in this industry than Incode"
Juan Pablo Ortega
RappiBank
"Incode's world-class technology and the ability to connect with government databases have been key factors in our efforts to eradicate fraud in Mexico, and we will replicate this achievement in the rest of the countries where we operate"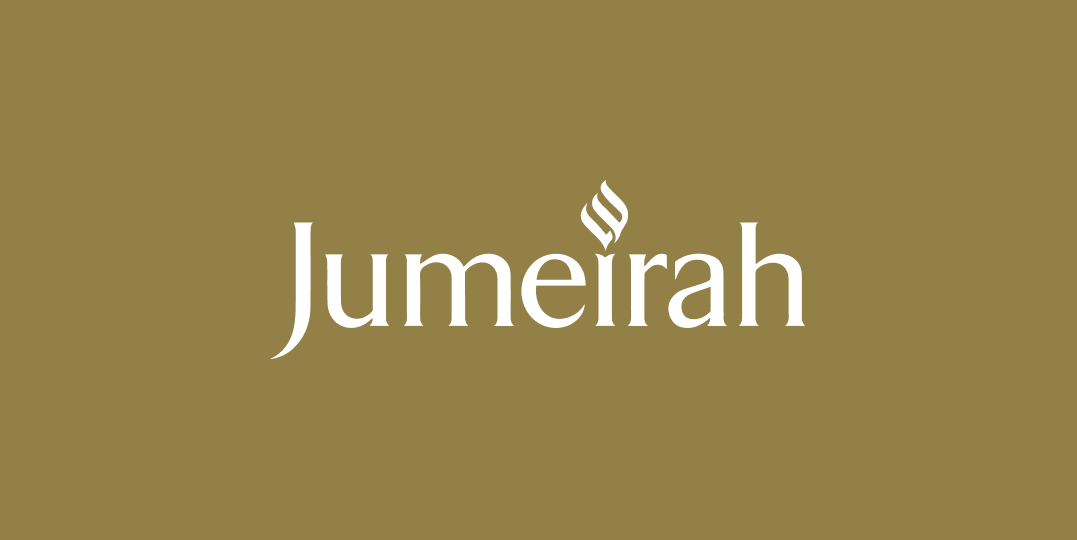 Sanjay Sharma
Jumeirah Group
"It's time for our guests to say goodbye to the hassle of traditional check-ins and embrace the future of hospitality with our cutting-edge facial recognition technology. Our innovative solution ensures a seamlesss and secure guest experience, setting a new standard for the industry."
To reimagine global
industries
With customizable flows for all needs
Incode's revolutionary and user-centric identity solutions are reimagining the relationships between organizations and their customers across every vertical
JOIN THE IDENTITY REVOLUTION WITH
INCODE OMNI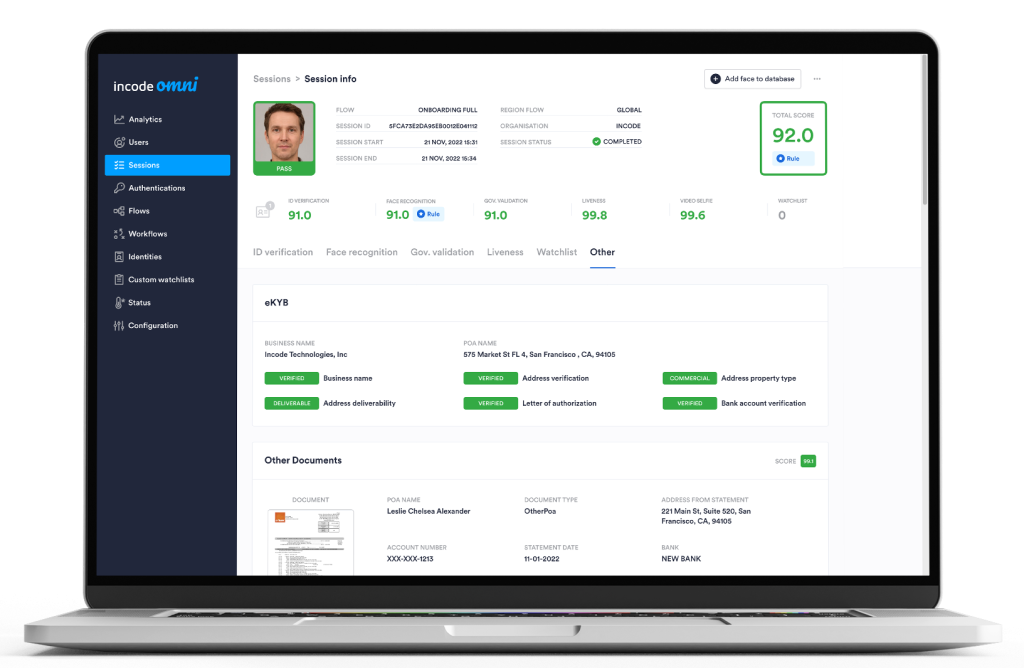 Incode's standards-compliant flagship product, Incode Omni, is a fully automated, end-to-end orchestration platform.
Preserve Privacy with 100% Automation
Process Decisions with Lightning Speed
Guarantee Accuracy with Advanced AI/ML
TECHNOLOGY YOU
CAN TRUST
Certified Technology
NIST: National Institute of Standards and Technology – FRVT evaluation
ISO 30107-3 Presentation Attack Detection Confirmation (Level 2)
AICPA SOC 2 Type ii
Attestation
California Consumer Privacy Act (CCPA)
Know Your Customer FATF Compliant
Privacy Shield Framework
General Data Protection Regulation (GDPR)
OUR FUNDING ROUNDS ARE
LED BY: