Funticket and Incode are improving transparency in the live-event ticket market while protecting fans from ticket touting
Industry: Event Experiences
Use cases: Customer Onboarding/Verification, Fraud Detection
Solution: Incode Omni
BENEFITS
Fans of live events are set to benefit from a more transparent and fan-friendly ticket market.
Incode's fraud detection mechanisms have proven to reduce fraudulent attempts and continuously optimize security.
The ticket purchase and live event management process is simpler and more secure.
Streamlined implementation will be allowed for the immediate monetization of working capital.
QUOTE
"Incode's identity verification technology has the potential to address our identity-related requirements on a large scale, enhancing user experiences, and bolstering trust with our customers during ticket purchase and usage. This pioneering technology offered by Incode enables us to provide consumers with services that are not only more agile, secure, and reliable but also increasingly personalized."
– Rodrigo Villagómez
CLIENT
Starting in June 2022, Funticket, an event ticketing company that integrates the most advanced technology available on the market, has partnered with Incode Technologies, Inc., the leading provider of world-class identity solutions, to create a faster, more secure, and more transparent process for ticket management and to better protect consumers.
CONTEXT
Getting scammed when purchasing tickets leads to more than just monetary loss — it ruins the opportunity for your clients to see their favorite bands.
With scammers devising ever-more sophisticated, combined tactics (such as fake websites, fake ticket sales on third-party sites, forged copies of authentic tickets) to game ticket-buying systems to swindle unsuspecting fans, both ticket sellers and eventgoers are in the crosshairs.
CHALLENGES
Funticket was on the lookout for a technology enabler that would help them thwarts industry threats:
Fight fraud,
Combat piracy (ticket cloning),
Prevent ticket resale,
Limit underage use,
And guarantee the safety and security of concerts.
Funticket wanted to build a solution that leverages face recognition and appeals to all their clients in different age groups, but particularly aimed at the tech early adopter young segment.
A San Francisco-based company with firm roots and a proven track record in Mexico, Incode, was a perfect fit for Funticket's needs. Incode won the technical evaluation and began developing a customized solution to empower Funticket's clients with secure, reusable digital identities that would enable them to fast-track their live concerts at any time.
SOLUTION
Incode seamlessly implemented a secure digital pass – FunID – enabled on the Incode Omni identity platform. This innovative solution allows Funticket's clients to create a verified identity through a quick and automated onboarding experience. With a single-glance mobile authentication, users gain instant access to the FunID Wallet, where tickets with uniquely generated QR codes are stored, ensuring smooth interactions with services and seamless entry to their favorite events.
This project aligns perfectly with Funticket's ongoing initiative to enhance and streamline the verification process for ticket buyers, effectively eliminating fraud, preventing underage use, and ensuring secure transactions to protect consumers, all while maintaining their privacy intact.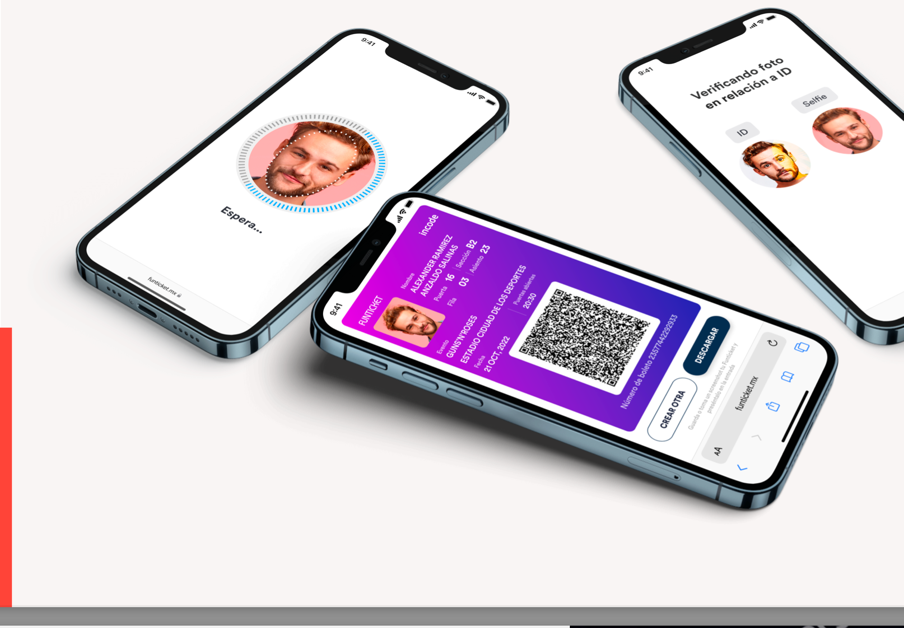 RESULTS
Efficient Implementation
Incode built strong relationships between the project teams and achieved a clear understanding of how the client's business works internally. This ensured a swift implementation of the solution, allowing Funticket to capitalize on their working capital promptly.
Combatting Industry Challenges with Reliable Identity Verification
Incode-developed face recognition technology offers an unparalleled blend of speed and accuracy. Incode's solutions verify eventgoers identity – including their age, and document authenticity – accurately, quickly, and in accordance with the changing regulations. With fast and precise identity verification and a hard-to-replicate QR code, Funticket achieved a level of trust and reliability in their event experience that resonated deeply with their clients.
SUMMARY
This project demonstrates that identity verification can bring a new level of performance to the event experiences industry. Through robust identity verification, FunID offers a simpler, more secure, fan-friendly, and transparent way to enjoy live concerts while instilling confidence in the service provider.
By truly understanding the industry's challenges and Funticket's specific needs in terms of user experience, service, and support, Incode has been able to join Funticket in the battle against fraud and piracy, enhancing security, and protecting consumers. This has resulted in a seamless and enjoyable interaction with the ticketing platform, ensuring a pleasant experience for all users.
To learn how Incode supported Funticket in more detail, download the full case study.
—
About Incode
Incode is the leading provider of world-class identity solutions that is reinventing the way humans authenticate and verify their identity online to power a world of digital trust. Incode's revolutionary identity solutions are unleashing the business potential of universal industries including the world's largest financial institutions, governments, retailers, hospitality organizations, and gaming establishments by reducing fraud and ultimately, transforming human interactions with data, products, and services.