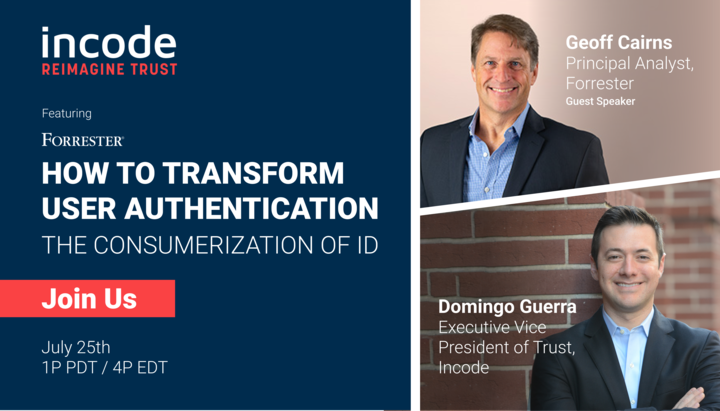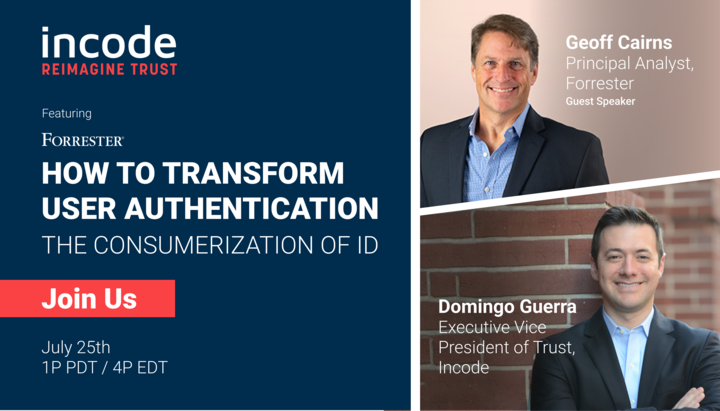 Hear special guest Geoff Cairns, Forrester's premier IAM expert share key findings about the consumerization of ID and its impact on identity access and management for enterprises.
Does your user base find authentication cumbersome and frustrating? Are you building silos around customer identity verification as you strive towards secure biometric solutions that meet customer expectations? How has the digitization of goods and services impacted your customer journey? Incode meets with Forrester to find these answers and more.
Join this webinar to hear Incode and Forrester industry experts share and discuss findings about the consumerization of ID and the trends and emerging technologies that influence this identity verification paradigm and simplify user onboarding.
What You'll Learn:
Key Technologies Driving the Consumerization of ID
Impact of the Consumerization of ID on Different Sectors
Benefits and Challenges of Consumerization of ID
Adoption Strategies for Organizations
Future Implications and Emerging Trends